Develop your engagement framework to facilitate patient interactions throughout your company
eyeforpharma Ltd, headquartered at 7-9 Fashion Street, London, E1 6PX, United Kingdom. A registered company in England and Wales: 09823909. | Terms and conditions
Do you want to learn more about how to operationalize patient-first models so that they deliver both for you, and your patients? We will be continuing the discussion at the Patient Summit USA. Enter your details on the right to download the full agenda >>>

Listen to the recording below:
Our expert panellists were: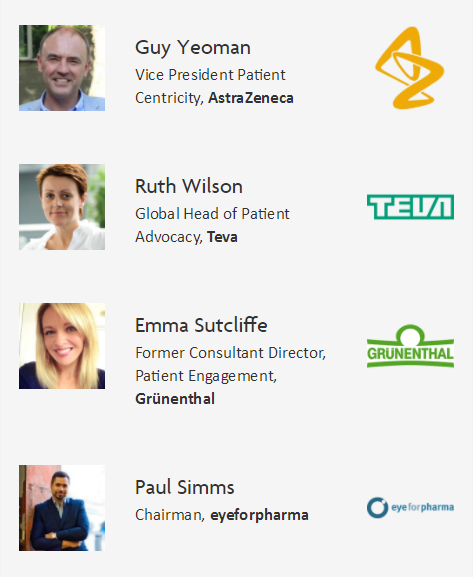 Don't miss out on the opportunity to hear more at the Patient Summit USA. Enter your details on the right to find out who'll be speaking and access the full agenda >>>
I hope you enjoyed the webinar, let me know your thoughts.
Kind regards,
Enter your details below to download the full Patient Summit agenda

We'll send the brochure straight to your inbox!