2018 will be the 3rd anniversary of this leading meeting of clinical executives, all dedicated to radically transforming clinical trials with new technologies and quality data for the benefit of sites, patients and sponsors.
We're currently working on bringing together the most innovative clinical minds to share their experiences on where new technologies can help take the hands out of traditionally manual and siloed processes; and a smarter use of analytics can help us gain valuable insights that can contribute to revitalizing key stakeholder relationships.
Below is an example of 2017's senior level speaker faculty. Pre-order your brochure today to be the first to find out who will be speaking in 2018 >>>>>>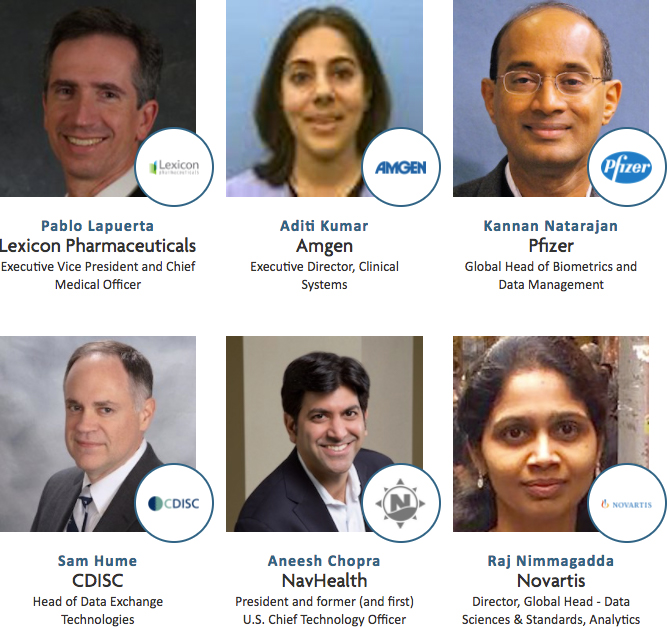 Pre-order your brochure for Data & Technology in Clinical Trials USA 2018
eyeforpharma Ltd, headquartered at 7-9 Fashion Street, London, E1 6PX, United Kingdom. A registered company in England and Wales: 09823909. | Terms and conditions
Caitlin Champion
Global Project Director
eyeforpharma
+ 44 (0) 207 375 7190


Pre-order the 2018 brochure now and we'll send it straight to your inbox when it's ready!