Customer first: a new commercial model for Australian pharma
eyeforpharma's Sydney conference has been redesigned in 2017 from the ground up, with a single goal: to make it easy for you to create a radical, customer-oriented overhaul of your company's performance – without stepping outside the Code of Conduct.
Co-create with customers to design mutual success plans: Develop strong partnerships at the design stage with HCPs and patients
Stop shouting louder: Generate pull-communication, enable personalisation and change your customer relationship dynamics
It's the ecosystem, stupid: Take responsibility for cultivating the pharma-customer-patient ecosystem to drive engagement, adherence and brand loyalty
From customer service to customer experience: Move from tactical to strategic in your business planning approach - and redefine your customer interactions
The commercial team of the future: Understand how you should invest now to ensure you are a step ahead of technology and regulatory imperatives
See the speaker line-up for 2017, download your brochure on the right >>
Network with 200+ of Asia Pacific's commercial industry leaders at this year's most essential pharma-stakeholder summit. eyeforpharma Sydney will shape your commercial plans for the next year, through 2 days of expert presentations, heated panel discussions, interactive exhibitions and exclusive networking.
Be involved in the discussion, download your brochure on the right >>
Speakers Faculty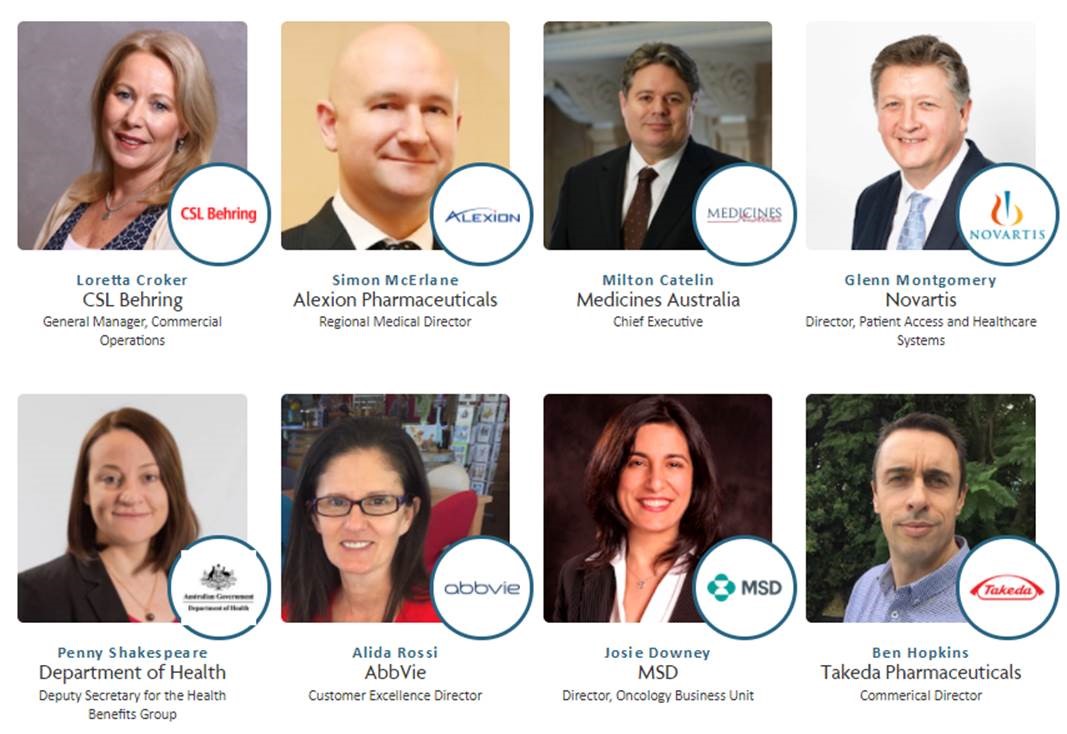 Have any suggestions or questions? Email your thoughts to anza@eyeforpharma.com to be a part of this discussion.
eyeforpharma Ltd, headquartered at 7-9 Fashion Street, London, E1 6PX, United Kingdom. A registered company in England and Wales: 09823909. | Terms and conditions
Download the brochure now to see the 2017 agenda and speakers!