Real World Evidence: See the Future. Secure Market Access.
Real World Evidence Europe 2017 took place earlier this year on April 25-26th. The event was the most popular RWE led event we've ever produced, with 250 participants.
To pre-order the brochure for next year's event, please fill in your details >>>
The smartest companies are seeing the future. Are you? By adopting data as the backbone of the company and overhauling entire business models across the lifecycle, some pharma companies are beginning to identify future trends and patient needs before payers and regulators, before physicians, and before even their own colleagues who haven't yet got access.

Some of this year's speakers included: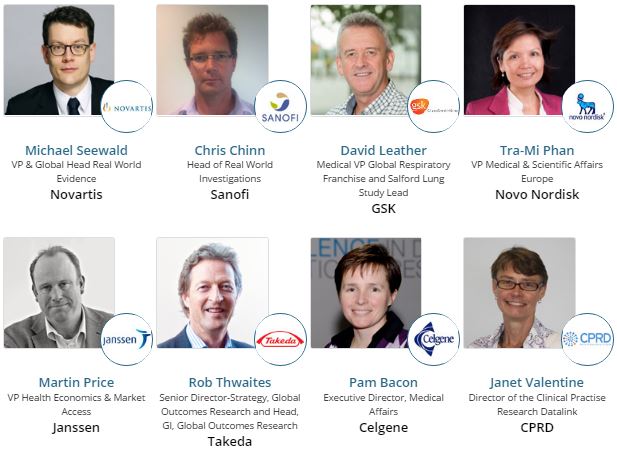 If you have any queries or wish to get involved with the production of next year's event, please get in touch using the details below.
eyeforpharma Ltd, headquartered at 7-9 Fashion Street, London, E1 6PX, United Kingdom. A registered company in England and Wales: 09823909. | Terms and conditions
Pre-order the 2018 brochure now and we'll send it straight to your inbox when it's ready!