eyeforpharma Ltd, headquartered at 7-9 Fashion Street, London, E1 6PX, United Kingdom. A registered company in England and Wales: 09823909. | Terms and conditions
End the multichannel madness.
Download the brochure

Enter your details here and you'll be sent the full speaker line-up and agenda straight to your inbox!



Use data-driven decision and insightful patient understanding to captivate your customers.
It's time for marketers to look ahead. The future is an integrated approach around the customer that embraces disruptive solutions with a seamless flow between digital, data sourcing and analysis across all channels.
That's why this year's Marketing and Customer Innovation Summit is bringing together forward thinking industry leaders to make these advancements
Start with trust: Find our why prioritising healthcare solutions is the surest way to win the trust of physicians and patients
The lounder you shout, the less people hear: Discover why pharma's route to success is first listening, then being super-selective
Real-time in no time: Find out how more reliable patient-generated data flows will help streamline efficient healthcare solutions
Powerful Conversations: Hear why the psychological and social aspects of disease are as important as the medical
Tech time: Learn more about how mobile apps and data from wearable are feeding directly into electronic patient records and encouraging behavioural change.
Getting there is easier said than done, but we'll be coming together to show you how at this year's eyeforpharma Marketing & Customer Innovation Europe Summit.
Keep up to date with all the critical priorities and discussion-points, as well as the full speaker line-up, in the Summit brochure. Download your copy here >>>
Join 300+ marketers such as: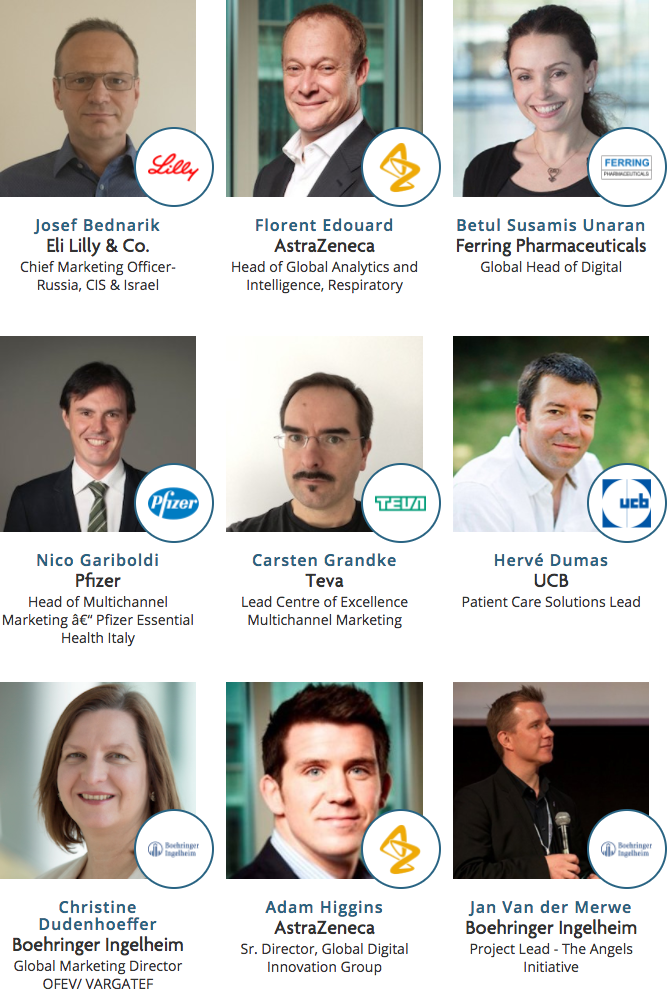 Out of industry speakers include: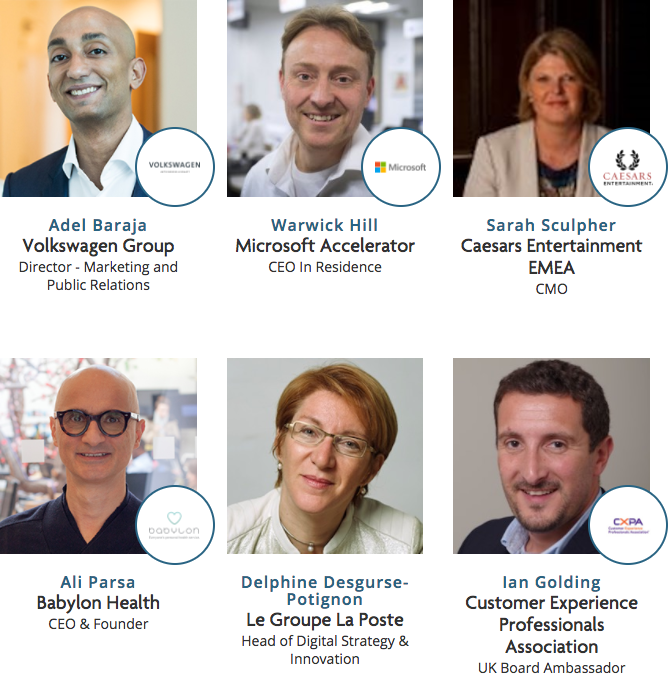 If you want to stay up-to-date with the latest industry leading content, new and thought leadership, as well as access to the eyeforpharma Multichannel Europe Summit Brochure simply enter your details on the right…
Have the brochure sent to your inbox by entering your details on the right >>>

Have your say and get involved, if you're interested in joining us or have an interesting case study or initiative to share please contact me on the details below