Become the Trusted Healthcare Partner
eyeforpharma Ltd, headquartered at 7-9 Fashion Street, London, E1 6PX, United Kingdom. A registered company in England and Wales: 09823909. | Terms and conditions
With over 450 senior-level attendees, eyeforpharma Philadelphia is the largest and most influential north American pharma meeting.
Download the Summit brochure now for the full speaker line-up, agenda, pass info, networking opportunities and more… >>>>>>>>>>>
6 in-depth commercial pharma conferences. All at one eyeforpharma Philadelphia summit.
Commercial Leadership: Become the trusted healthcare partner
Patients are Partners: Co-creation and shared decision-making- how to achieve 'quick-wins' as well as big transformations
Customer Experience: Differentiate your company though the way you engage
Commercial Model Innovation: Redesign your operating model and position your teams for industry leadership
Pharma's Triple Aim: Access, Affordability and Adherence- Hear action-driven case studies about the power of empathy in guiding successful patient support.
Digital Transformation: Develop a strategic vision to embed digital throughout the organization
Find out why over 450 senior-level commercial executives from companies like Pfizer, GSK, Abbvie, Astellas, Takeda, Novartis and Lilly are going to attend. Download the summit brochure>>>>>>
This gathering is not one to be missed, our speaking faculty will help guide your commercial strategy for 2017 and beyond. Here's a sample of who you will hear from: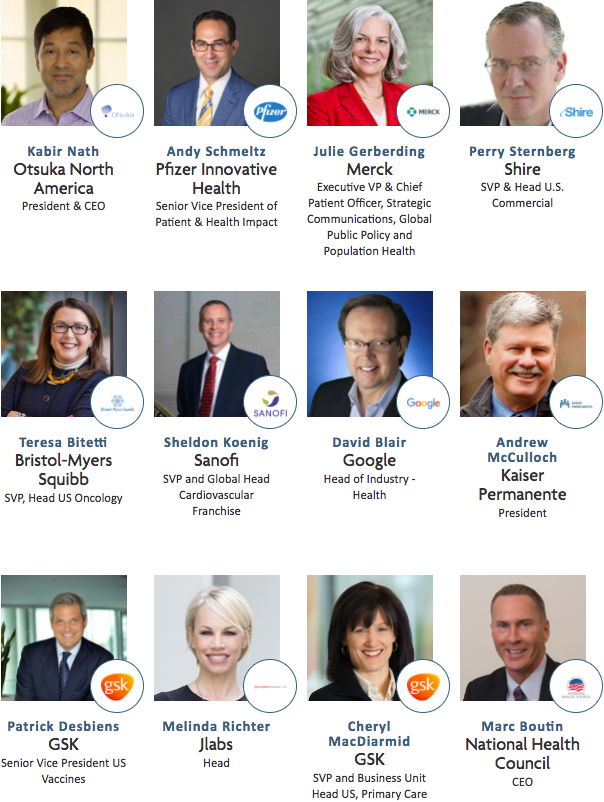 If you're interested in getting involved in eyeforpharma Philadelphia, please get in touch on the details below.


Get the full event brochure right to your inbox

Simply fill in your details below and we'll do the rest.