eyeforpharma Ltd, headquartered at 7-9 Fashion Street, London, E1 6PX, United Kingdom. A registered company in England and Wales: 09823909. | Terms and conditions
Stay up to date with what's happening at eyeforpharma LatAm 2018
eyeforpharma LatAm 2017 took place earlier this year on May 18-19th. The event was the most popular event we've ever produced, with 200 participants.
To pre-order the brochure for next year's event, please fill in your details >>>
2018 will be the 12th edition of the largest gathering of pharma commercial leaders throughout Latin America.

We're currently working to create a progressive agenda and gathering the best speaker faculty from across the industry. Be the first to receive the full conference brochure and all the event updates.
Pre-ordere your brochure today >>>>
In case you missed out in 2017, have a look at who spoke at this year's summit: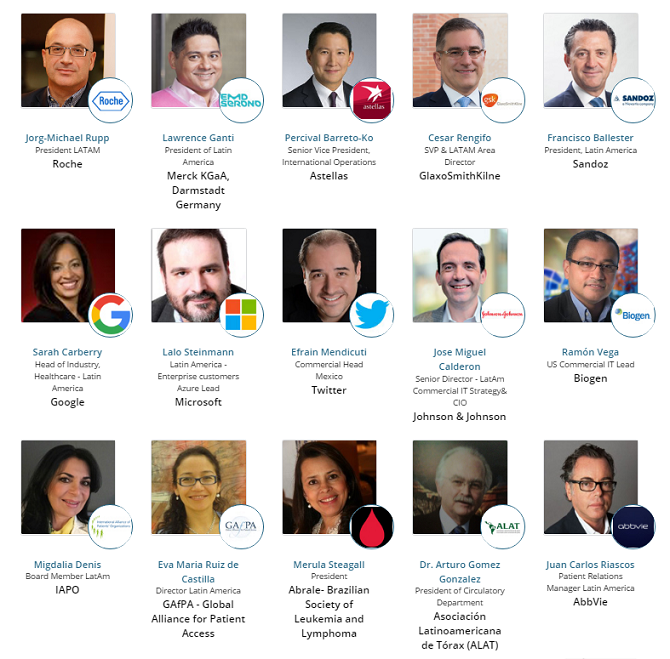 For more information about the event and speaking opportunities, please contact:
Pre-order the 2018 brochure now and we'll send it straight to your inbox when it's ready!