Patients are Designing your Future:

Help them Help You

This year, we're all about action. We don't need another conference paying lip service as to why patient engagement is important – we already know.
That's why we've packed the agenda full of case studies that exemplify how patient insights have made a real difference, whether it be trial design, Patient Support Programs or even your product.
It's time to walk the talk of patient centricity.
Download your copy of the event brochure now >>>

Key topics include:
Patient Critical = Business Critical – ensure that patient
value translates to business value for improved disease and
commercial outcomes

Clear the clinical bottleneck – Reimagine your clinical trials
through innovative patient focused design and the removal of
antiquated endpoints

Work with patients, not for patients – co-create solutions with
patients to build the best products for maximum uptake

Informed patients are stronger partners – promote health
literacy to build an educated patient population who can bolster
and supercharge your efforts


Industry experts leading the way at this year's summit include: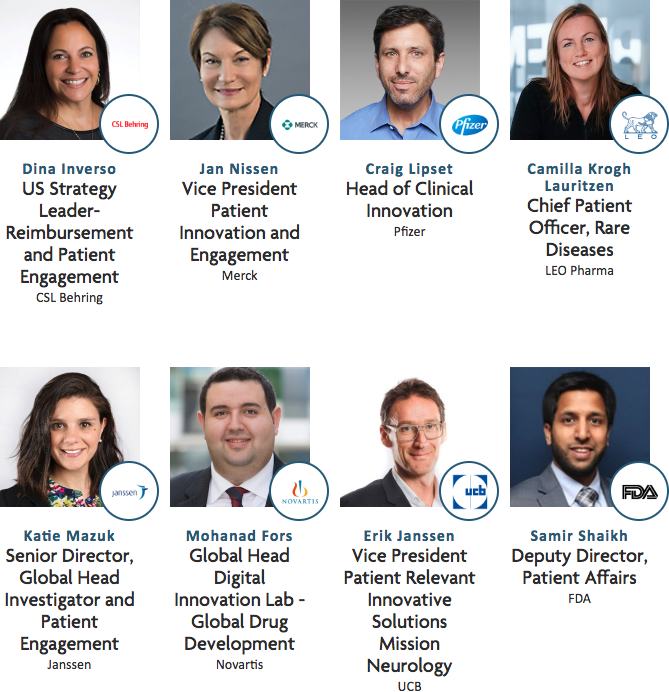 Download your copy of the agenda now >>>
Please let me know if you have any feedback, or if you want to get involved with the event.
Kind regards,
Josh
eyeforpharma Ltd, headquartered at 7-9 Fashion Street, London, E1 6PX, United Kingdom. A registered company in England and Wales: 09823909.
Download the brochure now to see more!



Enter your details here and you'll be sent a copy of the brochure to your inbox! You'll be able to see the full agenda, speaker line-up and everything else on offer.