Pre-order the brochure for the speaker line-up and agenda NOW!
eyeforpharma's Sydney conference will be redesigned in 2018 from the ground up, with a single goal: to make it easy for you to create a radical, customer-oriented overhaul of your company's performance – without stepping outside the Code of Conduct.

Network with 200+ of Asia Pacific's commercial industry leaders at this year's most essential pharma-stakeholder summit. eyeforpharma Sydney will shape your commercial plans for the next year, through 2 days of expert presentations, heated panel discussions, interactive exhibitions and exclusive networking.



Be involved in the discussion, pre-order your brochure on the right >>

2017's top speakers include: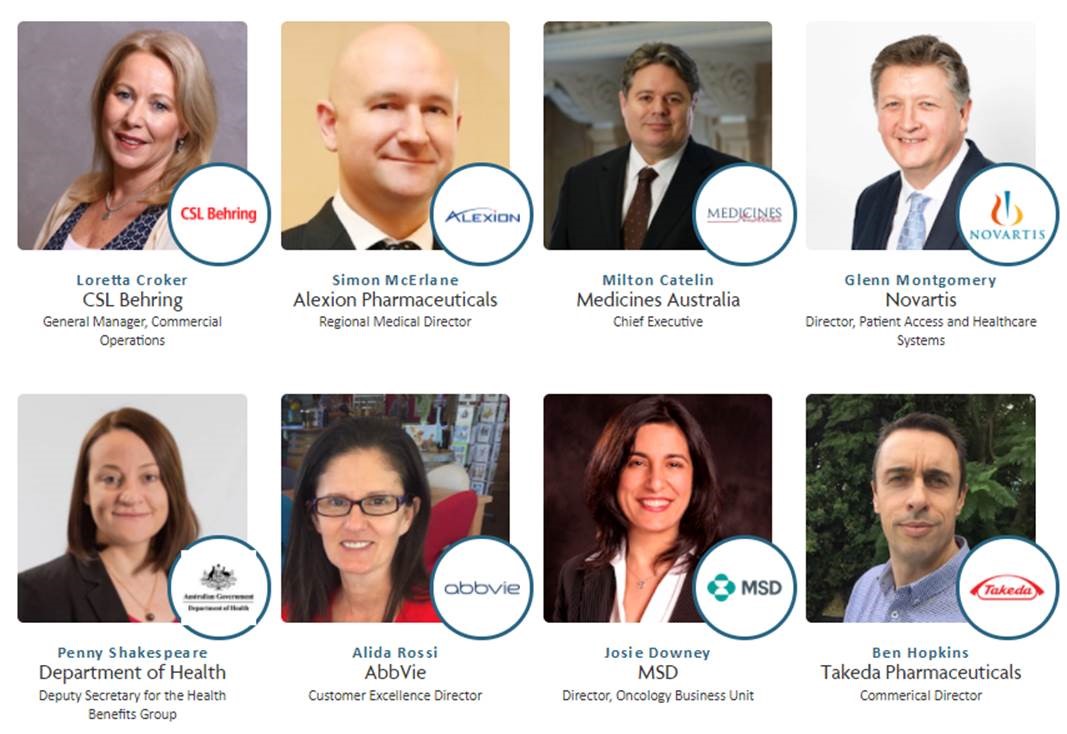 Be the first to get the brochure as soon as it's ready, pre-order your brochure on the right >>

Have any suggestions or questions? Email your thoughts to anza@eyeforpharma.com to be a part of this discussion.


eyeforpharma Ltd, headquartered at 7-9 Fashion Street, London, E1 6PX, United Kingdom. A registered company in England and Wales: 09823909. | Terms and conditions