Forward as one: build partnerships and a shared vision with customers and payers
Network with 250+ of Asia Pacific's commercial industry leaders at this year's most essential pharma-stakeholder summit.

eyeforpharma Sydney (October 9-10th) will shape your commercial plans for the next year, through 2 days of expert presentations, heated panel discussions, interactive exhibitions and exclusive networking.

Download your brochure now for the full programme and speakers >>>
Leaner, faster, stronger: Harness more agile working models to reduce risk and find real solutions quickly
Achieve access: see what market access excellence really looks like – and how to get there
Better together: how we can advocate for our industry, develop a positive culture and achieve better prospects for all
Pharmacy & Patients as allies – embrace new stakeholders and design a partnership approach

Simply fill out your details on the Right and we'll send you the brochure straight to your inbox >>>
2018 Speaker Faculty includes: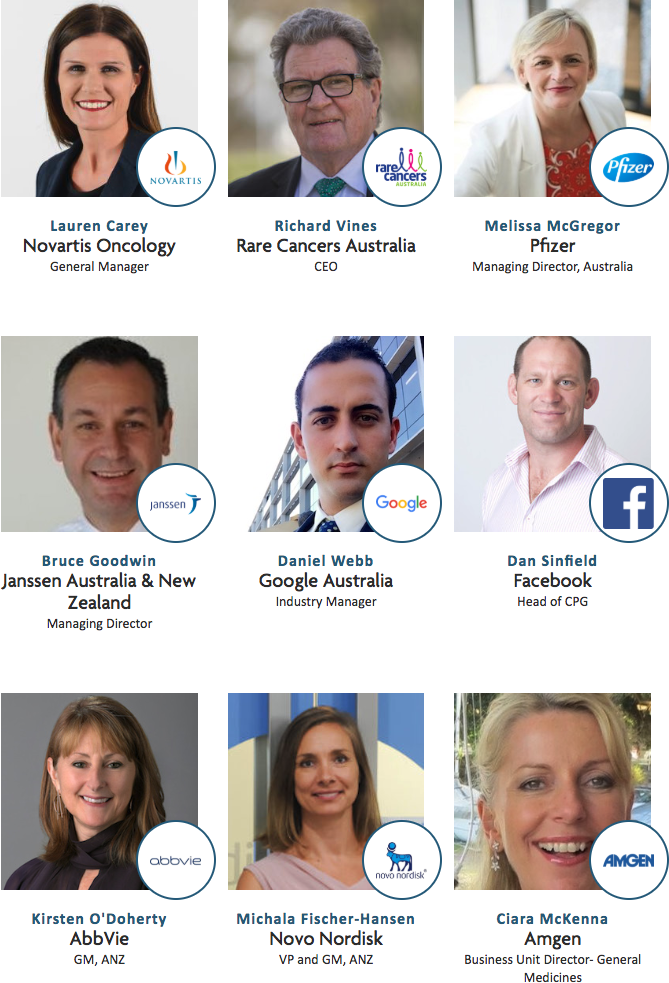 Please let me know if you have any feedback, or if you want to get involved with the event.

Kind regards,


eyeforpharma Ltd, headquartered at 7-9 Fashion Street, London, E1 6PX, United Kingdom. A registered company in England and Wales: 09823909.
Find out how you can embrace a new leaner, commercial model

Fill in your details below to receive the full brochure direct to your inbox now