eyeforpharma Ltd, headquartered at 7-9 Fashion Street, London, E1 6PX, United Kingdom. A registered company in England and Wales: 09823909. | Terms and conditions
We are already putting together the agenda and expert speaker faculty for the 2018 summit.
Pre-order our brochure and, as soon as its ready, details of our agenda and speakers will be automatically sent to your inbox.
Register your interest for next year's event now >>>
Confirmed leaders for 2018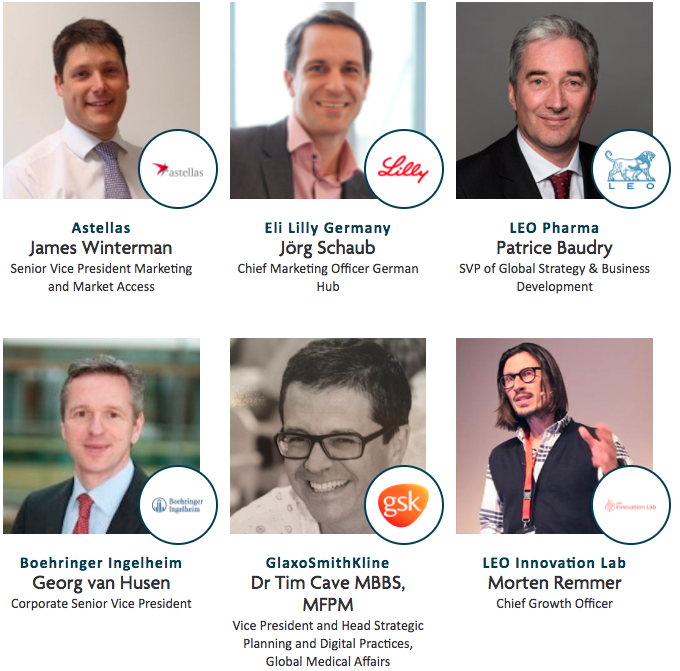 Topics you can look forward to at the 2018 summit:
REDEFINE HCP RELATIONSHIPS: Develop a deeper educational partnership with your customers and transform engagement
EMBRACE TECH. BE THE FUTURE: Create a digital-first design and take the faster route to efficiency and innovation
BE THE ANSWER TO YOUR PATIENT'S QUESTIONS: Listen and observe: new insights mean new value, long term, for the people who matter most
Pre-order your copy of the event brochure now >>>
If you want to be involved in our 8th Marketing and Customer Innovation Europe Summit, then please get in touch.
Kind regards,
Build Meaningful Relationships in the Digital Era
Be the first to receive the 2018 brochure
Enter your details below to be the first to receive all the details of our not-to-be-missed speaker line-up and agenda.