Pharma's environment is changing fast, and pharma companies need to change even faster if they are to take advantage of new opportunities to improve customer care, deliver value and remain profitable.
The answers will be found in developing our commercial models and our medical department's ability to harness evidence and justify the value we are promising to provide.
eyeforpharma Japan 2019 is aiming to tackle these strategic challenges by gathering leaders and experts from pharma and healthcare industries basing on a strong agenda.
Pre-order your brochure now to be the first one to get the event update >>>>
Previous top speakers: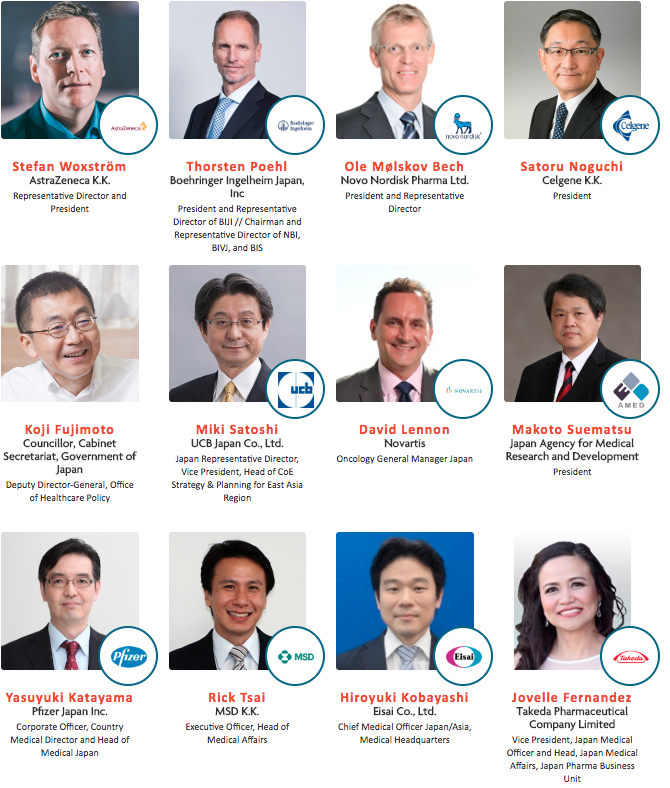 eyeforpharma Ltd, headquartered at 7-9 Fashion Street, London, E1 6PX, United Kingdom. A registered company in England and Wales: 09823909.
Pre-order 2019 brochure

Be the first one to get the event update!